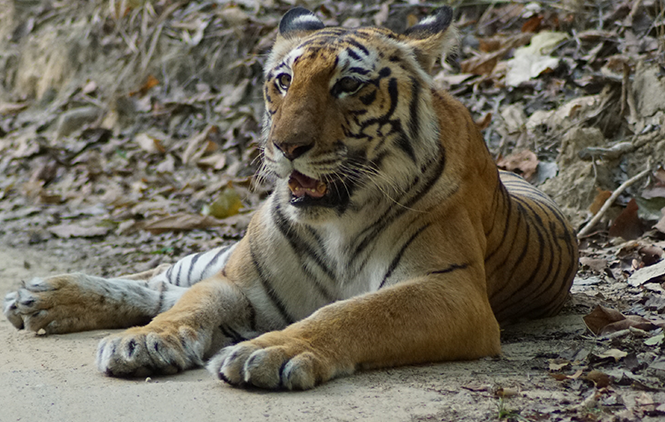 Corbett National Park (CNP) is One of India's richest wilderness areas. The Tiger Reserve encompasses an area of 1288.34 sq km, which include two Protected Areas: Corbett National Park (520.82 sq. km) and Sonanadi Wildlife Sanctuary (301.18 sq. km).
Corbett National Park has captured the imagination of many with its diverse wildlife and breathtaking landscapes. The natural uniqueness of the area was recognised long ago and so in 1936 Corbett attained the distinction as the first national park to be established in mainland Asia.
Corbett National Park lies in two districts – Nainital and Pauri – in the hill state of Uttaranchal in northern India. It covers an area of 521 sq. km and together with the neighbouring Sonanadi Wildlife Sanctuary and Reserve Forest areas, forms the Corbett Tiger Reserve over 1288 sq. km.
Its geographical location between the Himalayas and the terai, and the streams, rivers and ridges crisscrossing the terrain, present Corbett with a remarkable variety of landscapes. This vivid mosaic of habitats – wet and dry, plain and mountainous, gentle and rugged, forests and grasslands – supports numerous plant and animal species, representing Himalayan as well as plains kinds. The most famous of Corbett's wild residents are the Bengal Tiger and the Asiatic Elephant, but with about 600 species of avifauna Corbett is one of the richest bird regions of India.
Sir Jim Corbett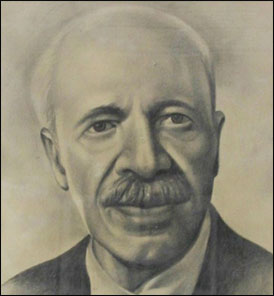 Edward James "Jim" Corbett (25 July 1875 in Nainital, India – 19 April 1955 in Nyeri, Kenya) was a legendary British hunter and tracker-turned-conservationist, author and naturalist, famous for hunting a large number of man-eating tigers and leopards in India.
Corbett held the rank of colonel in the British Indian Army and was frequently called upon by the government of the United Provinces, now the Indian states of Uttar Pradesh and Uttarakhand, to kill man-eating tigers and leopards that were preying on people in the nearby villages of the Garhwal and Kumaon regions. His hunting successes earned him longstanding respect and fame in Kumaon. Some even claim the locals considered him a sadhu (holy man).
Corbett was an avid photographer and after his retirement authored Man-Eaters of Kumaon, Jungle Lore, and other books recounting his hunts and experiences, which enjoyed critical acclaim and commercial success. Later on in life, Corbett spoke out for the need to protect India's wildlife from extermination and played a key role in creating a national reserve for the endangered Bengal tiger by using his influence to persuade the provincial government to establish it. In 1957 the national park was renamed Jim Corbett National Park in his honour.
The legend of Jim Corbett is still alive, not only in the minds and hearts of the people of Kumaon & Garhwal, but also all over the world. His six books, which are the nearest to his autobiographies, have never been out of print. There are four biographies on him and three films on his life have already been made.
Edward James Corbett was born on 25thJuly 1875 of nglish ancestory in Nainital. He lived in Gurney House in Nainital for the greater part of his life with the last of his large family, his mother Mary Jane Corbett and his sister Margaret Winfred Corbett, fondly called Maggie. His father, the postmaster in Nainital, died when Jim Corbett was four. It fell to Corbett's mother to raise and educate 12 children on a widow's meager pension. His mother, Corbett recalled, "had the courage of Joan of Arc and Nurse Clavell combined". After the death of his mother in 1924, Maggie and Jim were constant companions to each other and both chose not to marry.
Jim Corbett was a simple, unassuming man of six feet and a few inches with blue eyes. He dressed only in bush clothing and wore an assortment of hats which he would never forget in the jungle. He was shy but liked the company of his Indian friends. He was known as a shikari, a killer of man-eaters. He loved the people of India and understood their needs and sentiments. It is for them that he risked his life many times to shoot the ten man eaters about whom he has written in 'The Man Eaters of Kumaon, Man Eating Leopards of 'Rudraprayag' and 'The Temple Tiger'. He never shot a tiger or leopard until he was convinced that the animal had taken to man eating.
Much of his time was spent boating and angling on the lake in Nainital. Kaladhungi was his winter home. In the forests of Kaladhungi he learnt his first lesson in hunting from his eldest brother Tom. He hunted his first leopard at the age of six. Jim was blessed with an excellent eyesight, keen hearing, remarkable memory and the power of deduction and observation supplemented with toughness and courage. He could sing and play the guitar. For his living, he worked for 22 years (1892-1914) with the Bihar North Western Railways. He also operated a house-agenting business in Nainital.
His book My India is a story of his life in Bihar and his association with India. He fought in the First and the Second World Wars. He also trained troops for the army in jungle warfare and was appointed Lieutenant Colonel. He was accorded several honors and medals.